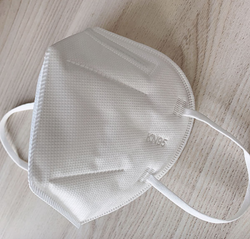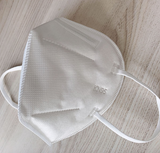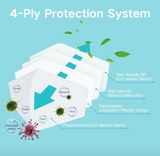 KN95 Medical Mask
The KN95 mask is made with high-quality non-woven fabric, soft, breathable and comfortable. With multiple filtration layers, the mask helps filter 95% particles and elements to protect you from getting infected and keep you healthy. The ergonomic structure and elastic straps make the mask fit for almost all people.
Filtration rate more than 95%. The mask consists of multiple layers to help filter small particles and bacteria, reducing virus infection.
Skin-friendly: Crafted from high-quality non-woven fabric, the mask is soft, breathable and comfortable.
One Size Fits All: Ergonomic design fits different face shapes and sizes perfectly, and the elastic band can fit different people.
Wide Protection: Great to protect against dust, allergies, droplet spread, pollution, suitable for daily use and outdoor activities.
Advanced technology: Adopt advanced anti-particluate matter filtration technology and antibacterial environmental protection fabric to protect and filter M2.5 air particulate matter and bacteria.
Pricing: 50 - $3.50/mask | 100 - $3.25/mask | 500 - $3.10/mask | 1000 - $2.95/mask | 2500 - $2.85/mask | 5000 - $2.75/mask | 10000 - $2.65/mask | 20000 - $2.55/mask