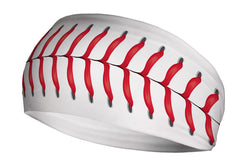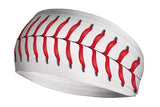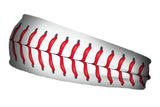 Baseball Stitches (SKU 1071 SB)
One Up Bands' Stretch Headbands are designed for men, women, and children. Made from a
super comfortable, lightweight fabric, they are a great fit for active people everywhere. Wear it to the gym, office, or classroom. Our stretch bands are fashionable everywhere!
Want to represent your school, team, or business? Let us know. We can design your very own 
custom headband with minimums as low as one headband! 
Click here
 for more details.
Ultra comfortable, "cool" fabric
Moisture wicking, antimicrobial fabric
One size fits most
Hand wash, drip dry
88% polyester / 12% spandex
Approx 19" circumference
4" x 19"
Made in the USA!