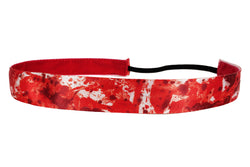 Slaughterhouse (SKU 1600)
HAPPY HALLOWEEN!
Our Non-Slip Athletic headbands are available in hundreds of designs and a variety of widths and fabrics! Which is your favorite?
1" Width
All non-slip bands are available in our standard 20" and we also offer an adjustable band, which provides a range of 18-20.5"